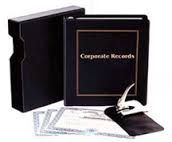 When you have I.S.I. assist you in forming your corporation, you get all the benefit of I.S.I.'s characteristics:  INNOVATION (I), SOLUTIONS (S), INTEGRITY (I).
You also get the benefit of an introduction to our connections with such professionals as: lawyers, accounts, insurance experts, project managers, contractors, business consultants and Traffic Violation Solutions.
When starting your business venture, we can assist you with the following:
Forming the Corporation – C-Corp, Sub-S, etc.
Paying and filing fees
Obtaining a Federal ID Number
Obtaining a Sales Tax Number
Obtaining a Corporate Book – "The Black Beauty"
Obtaining a bank account
Establishing a basic file system
Establishing corporate structure
Conducting three out of office corporate meetings
Thirty days of consultation
The standard package for all the above services is only fifteen hundred dollars ($1,500.00).
NOTE:
CHECK OUT INFACTOBIZ, IT COULD HELP TO PAVE THE WAY